Our Product ~since year 2005~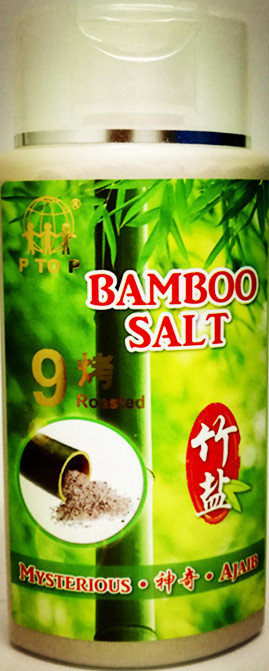 Healthy Organic Bamboo Salt - no worrying acidic food anymore. Contains more than 70 essential minerals and micro nutrients. High calcium, magnesium and zinc. High sulfur from bamboo tree trunk, may helps purifying blood thus lowering the blood pressure. High oxidation reduction potential (orp). Anti-oxidant helps to prevent ageing. High pH up to 11.5. More alkaline nature helps to neutralize the acidic toxins in our body
Net weight: 150g
List price: RM80 (Malaysia) or SGD30 (Singapore)
Please email or call to enquire: sales@forusal.com
phone, sms, whatsapps: +6012 730 6423 (Mr. Chai)
Singapore customer please contact : +65 90679155 (Ms. Wendy Yeo)
Promotional price RM260 for 4 bottles package!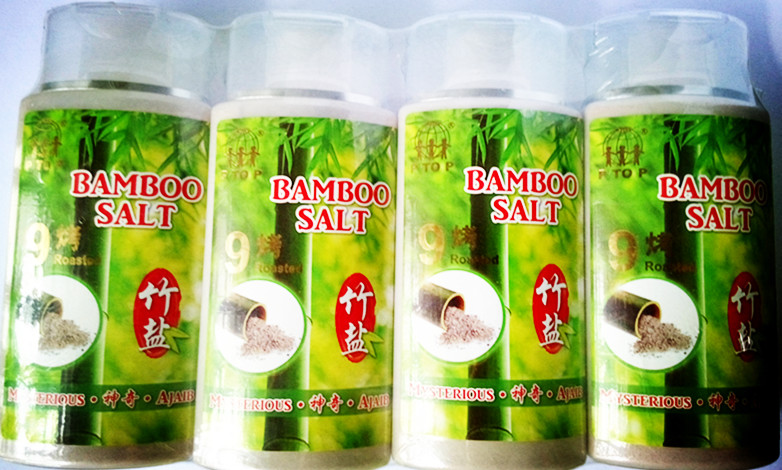 4 bottles package: RM260 only! (Inclusive of delivery in Peninsular Malaysia)
For Malaysia and Singapore buyers to buy online, please click this button below to buy bamboo salt in 4 bottles package:
Special Note to buyer from USA or Australia:
We deliver to USA by air parcel that will take approximately 2 weeks to arrive to the destination (estimated from our past delivery experience). The total price for a package of 4 bottles is USD $100 inclusive of shipping cost.
In our effort to prevent internet fraud and scam, here we would like to publish the bank accounts for customer in Malaysia to do online transfer to make payment. Please sms or email or Whatsapp your name and address to us after you make the transfer, and the product will be shipped out latest by the next working day.
There are 3 banks, Public Bank, Maybank and CIMB accounts for your options:
| | | |
| --- | --- | --- |
| 1. | Bank: | Public Bank Berhad |
| | Account Name: | P TO P ENTERPRISE |
| | Account No.: | 3157-0695-04 |
| | Branch: | Melaka Baru, Melaka |
| | | |
| 2. | Bank: | MayBank Berhad (MBB) |
| | Account Name: | ONG TECK CHUAN |
| | Account No.: | 1013-0210-3312 |
| | Branch: | Taman Universiti, Skudai, Johor |
| | | |
| 3. | Bank: | CIMB Bank |
| | Account Name: | CHAI CHOONG HENG |
| | Account No.: | |
| | Branch: | Taman Universiti, Skudai, Johor |
Traditionally, Bamboo salt is made of natural sun-dried sea salt. Normally the facilities is located at the western seashore of Korea. Then the salt is put into thick bamboo stub from Chirisan mountain - the largest mountain in south Korea.
The process of making bamboo salt is as follow:
Cut bamboo from each joint of bamboo stub. The bamboo must be old enough, usually up to 3 year-old bamboo tree is used.
Put the salt inside the bamboo stub.
Seal the opened side of bamboo joint with yellow clay, which was picked from pollution-free mountain.
Baking the salt filled bamboo joint in a batch in the furnace with Korean pine tree fire wood for more than 8 hours. The furnace is over 1000 degree of Celsius.
Bamboo salt is baked, melted and form into a hardened piece.
Later the hardened salt is broken into smaller fragment.
Repeat the above baking process 8 times.
The final process (9th) is a little different from the previous process.
The salt in this final batch is heated above 1500deg centigrade with pine resin and other materials.
Salt is completely melted in the furnace and liquid salt flows out of the furnace.
Put the liquid salt in a bucket and waiting for it to cool down.
Break into tiny fragment or powder.
Testimonials below are real life examples obtained from our customers after using our P To P Bamboo Salt.
Testimonial 1:
Eye infection:
click to view video: http://youtu.be/ipg7dIl_qGU
Nose Allergic:
click to view video: http://youtu.be/LxiDlMfVHyw
Testimonial 2:
Rashes recovered within a week!
before: (seek treatment from doctor and TCM for more than 2 months, rashes come and go but never fully recover)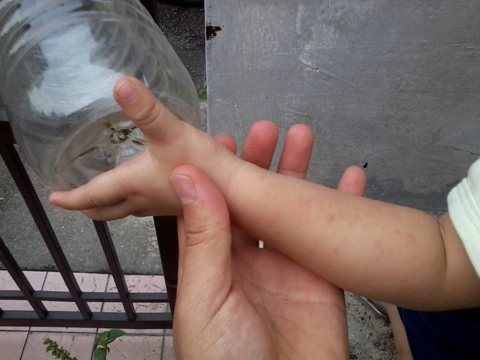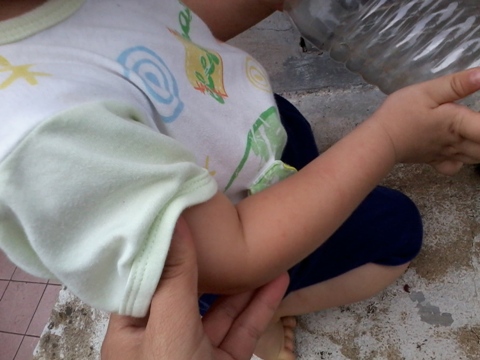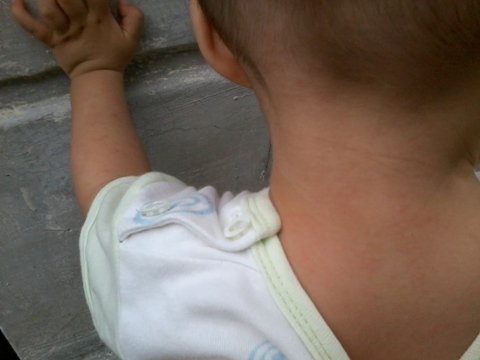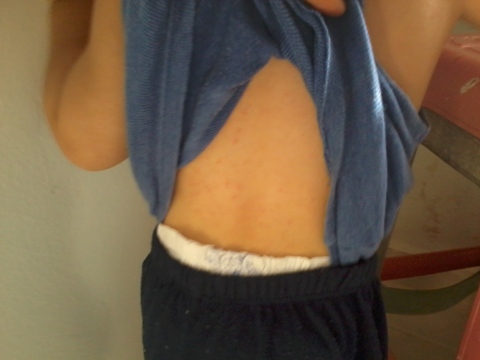 after 6 days by applying bamboo salt for 5 minutes before shower: No more red dots!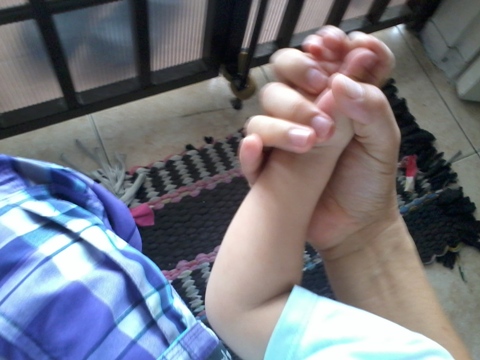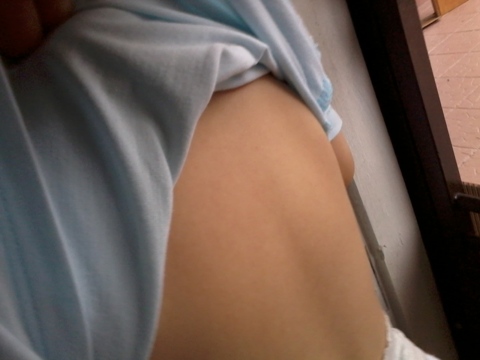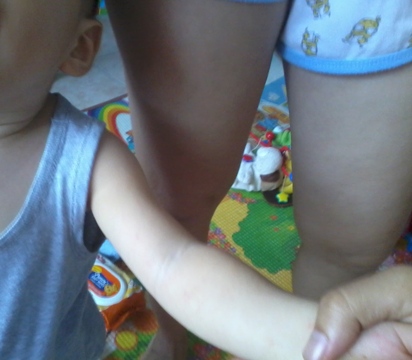 Testimonial 3:

Skin problem at foot recovered within 5 weeks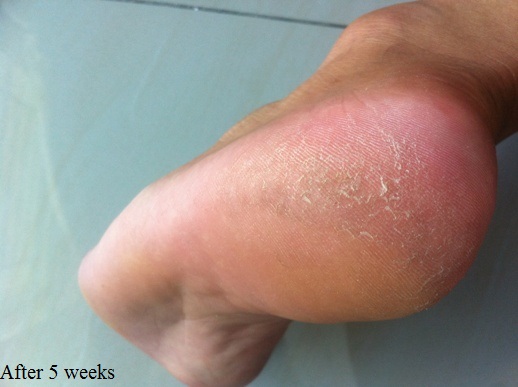 Letter to certify P To P Bamboo Salt as food:
We have obtained approval from the ministry of health: